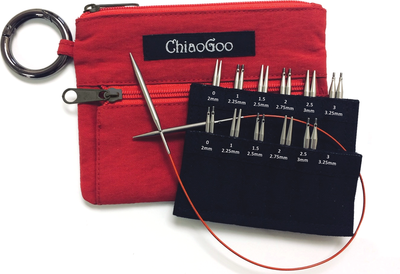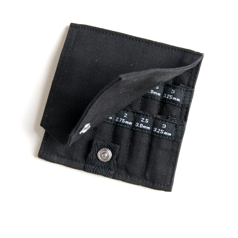 TWIST Shortie Set RedLace MINI, 5 & 8 cm, 2mm - 3.25mm (US 0 - US 3)
ChiaoGoo
Sale $174.90 $139.92
or 4 interest free payments of $34.98 with
learn more
Make 9″ (23 cm) through 14″ (36 cm) circulars with our TWIST™ SHORTIES™!
The most recent addition to our TWIST™ interchangeable system this set includes
12 pairs of 5cm & 8cm (2″ & 3″) solid, surgical stainless steel tips 2mm - 3.25mm (US 0 - US 3) in a secure tip sleeve. The tips have a tightening hole to ensure you get a secure connection.
three MINI diameter red cables (13cm/5", 15cm/6" & 20cm/8"),
end stoppers,
tightening keys,
connectors,
stitch markers
mini needle gauge all in a red, pocket-sized nylon fabric pouch.
Item #7230-M. Only available in red.
SKU: 7230-M