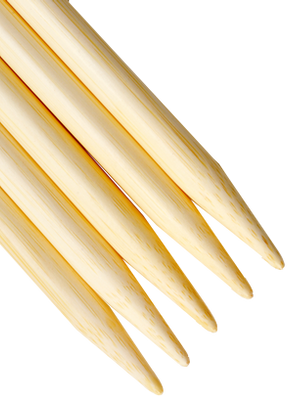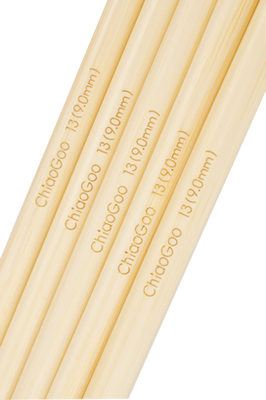 Bamboo Double Points
ChiaoGoo
Sale $12.40 $9.92
or 4 interest free payments of $2.48 with
learn more
This product option is unavailable. View other options.
Our natural color, bamboo double points come in these lengths: 5″ (13 cm), 6" (15 cm) and 8" (20 cm).
They are made of Moso bamboo and have precisely tapered, hand-crafted tips. The size is permanently laser imprinted on each needle. Sizes 0 (2 mm) through 2 (2.75 mm) come with six needles per set.
Our patina, bamboo double points come in these lengths: 6″ (15 cm) and 8″ (20 cm).
They are made of Moso bamboo and have precisely tapered, hand-crafted tips. The size is permanently laser imprinted on each needle. Sizes 1 (2.25 mm) through 2 (2.75 mm) come with six needles per set. The patina color is obtained with thermal heat
SKU: 1016-3