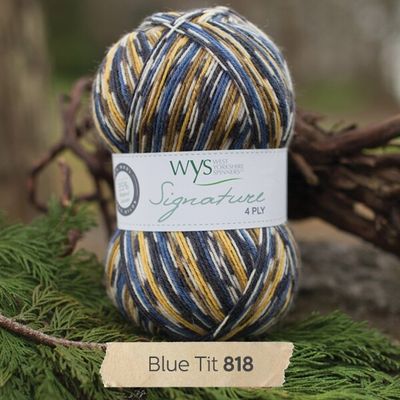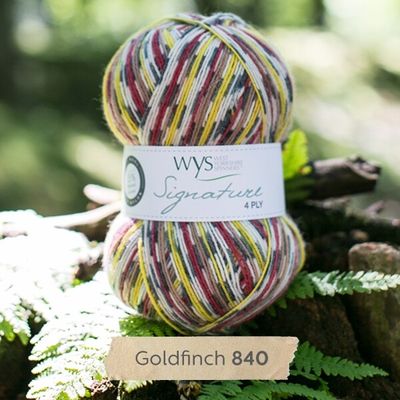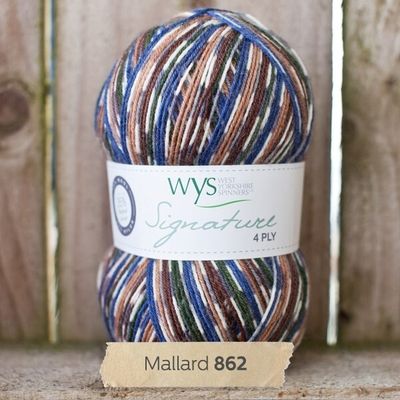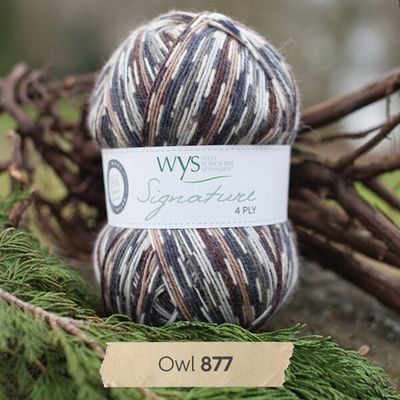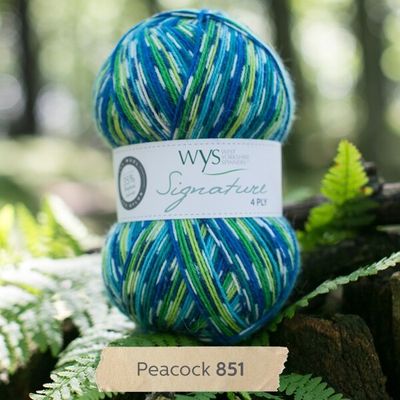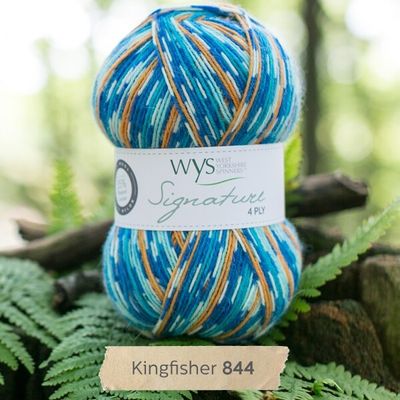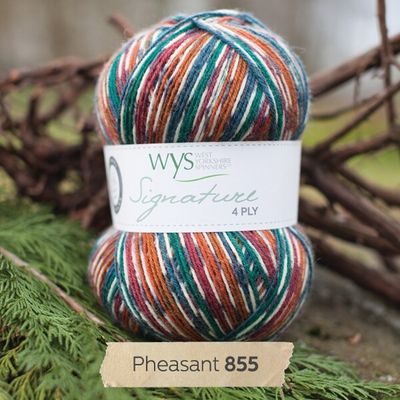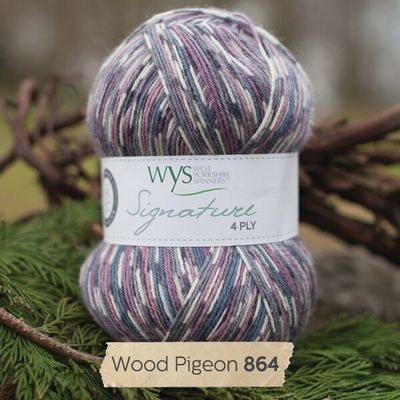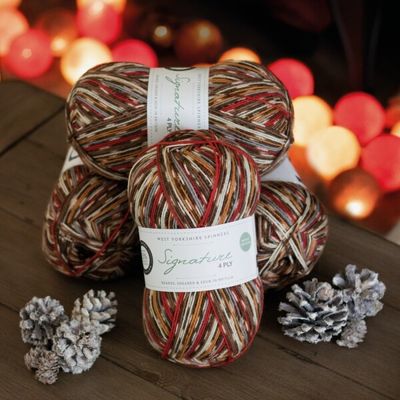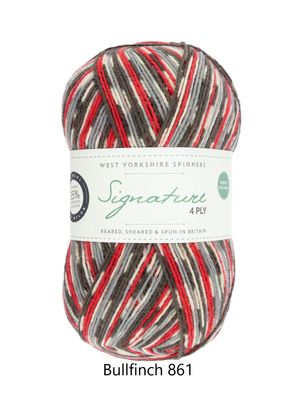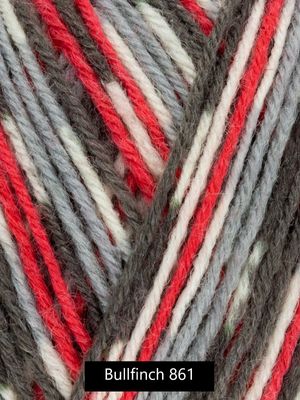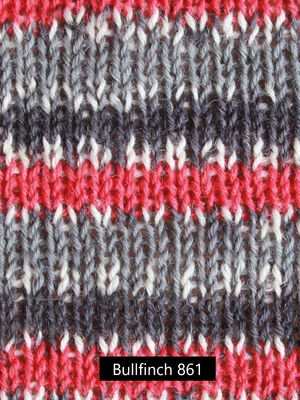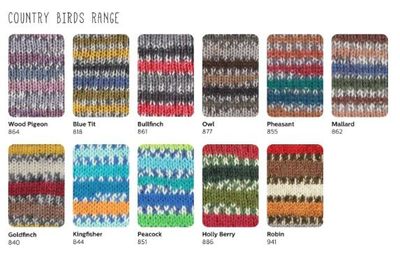 West Yorkshire Spinners, Signature Fingering/4ply - Country Birds 100gm ball
West Yorkshire Spinners
$16.95
or 4 interest free payments of $4.24 with
learn more
Signature 4 Ply - Country Birds range.
75% Wool - 25% Nylon. The wool content contains 35% luxurious BFL - Bluefaced Leicester - making this one of the most sumptuous 4 Ply products on the market. Available in a range of vibrant colour groups - Sweet Shop - Spice Rack - Country Birds. Ideal for socks!

This Country Birds range is a self-striping, printed yarn. The colours featured in these unique blends are available as solid colours in the Spice Rack range. Use together to create stunning designs.

Main Photo: Left to Right: Blue Tit, Bullfinch, Pheasant, Owl and Wood Pigeon.
Thinking of using a solid colour to go with your Country Bird yarn as the cuff, heel and toe? You could try any of these:
Cayenne Pepper - Bullfinch
Cardamom and Juniper - Blue Tit
Poppy Seed - Owl
Nutmeg - Pheasant
Pennyroyal (now discontinued) - Wood Pigeon
Juniper - Mallard
Blue Raspberry- Chocolate Lime: Peacock
Cinnamon Stick (now discontinued) or Cherry Drop: Goldfinch
Spearmint (unavailable) or Tumeric: Kingfisher

British Wool Mark
Makeup - Size 100gm balls (400m)
Tension - 36rs x 28sts - 10cm (4") sq - 3.25mm (US3) needles
Excellent Value from $13.95 per ball
Machine Wash 30°
WYS
SKU: 10000-7-5