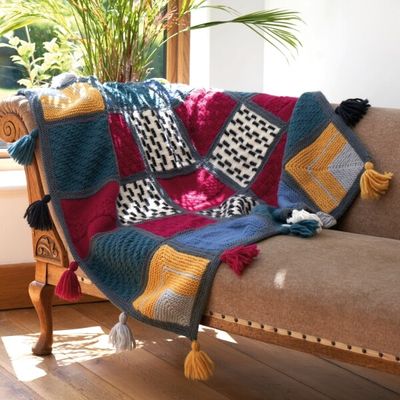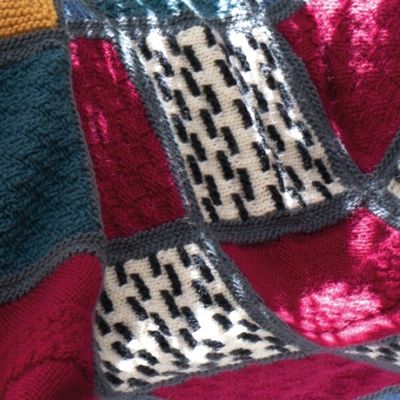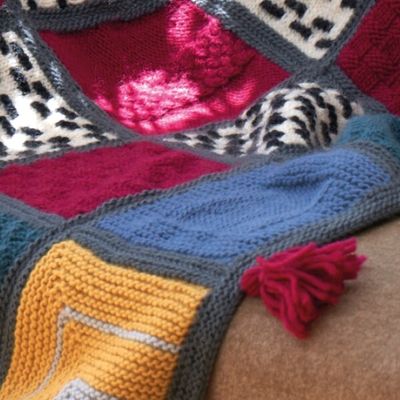 West Yorkshire Spinners "Emeline" Blanket Kit, Bulky/12ply
West Yorkshire Spinners
$159.95
or 4 interest free payments of $39.99 with
learn more
Re:treat - Emeline Blanket Kit
The wool selected to make Re:treat comes from an exciting cross breed of Bluefaced Leicester - famous in British hand knitting for its soft handle - and Kerry Hill – renown for its distinctive markings and clean white fleece.
Mindful Knitting and calming stitches by Lynne Rowe
Mindful knitting combines rhythmic knitting with mindfulness techniques; consciously connecting you with the present moment.
Simple stitch patterns allow you to focus on the colours, sensations and rhythm of the repetitive stitches. As they become more familiar, they'll help to move you into a meditative state; you'll slow down and unwind as your body reacts by releasing chemicals which calm and sooth.
As you create, your knitting will become more enjoyable and the relaxing cycle begins. Each stitched square is specifically designed to help improve your wellbeing and take a break from any negative and stressful thoughts.
The kit contains the West Yorkshire Spinners Re:treat Chunky Roving yarn required to create the full Emeline blanket in the colours shown:
Soul (105) x 3
Mellow (221) x 1
Harmony (184) x 1
Ponder (393) x 2
Joy (151) x 1
Adore (552) x 2
Pure (010) x 1
Reflect (099) x 1
Materials required (not included in this kit):
6.5 & 6 mm / UK 3 & UK 4 / US 10.5 & US 10 Straight needles
6 mm / UK 4 /US 10 80 cm circular needle for borders
Cable needle and stitch marker.
A small rectangle of strong card for making tassles.
Finished size of blanket approx 111cm x 111cm
WYS
SKU: KITEMELINEBLANKET